Why your products need NFC or QR code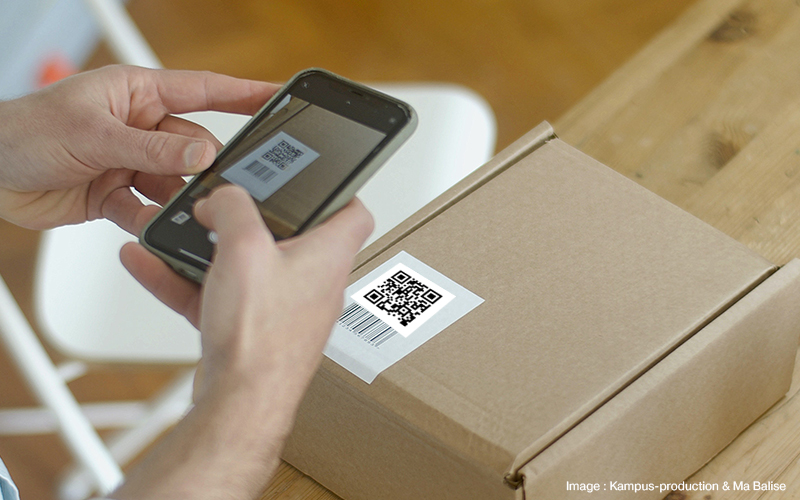 Engage customers and drive sales with connected, efficient and low-cost product packaging
If you sell or manage a physical product sold online, you want to increase sales, customer satisfaction, reviews, and referrals.
All of these activities begin with digital engagement. However, clicks are expensive when they come from social ads, influencers, email campaigns, SEO management, or paid search.
Google, Facebook, etc., are they really your friends?
Do you rely on them for the customer to find your product? What if they sent him to your competitors instead?
Fortunately, there's a low-cost digital touchpoint at your fingertips. It's also low friction, beneficial to your customer, and available where your customer needs it.
When you add an NFC tag to your product or packaging, a QR code to your delivery note, you make it a touchpoint to engage in a range of activities that are good for your business. This is all the more important since after the departure of your brand, you lose all direct contact with your customer. Contactless digital solutions are a great way to reconnect with them, at their request.
An NFC tag is a link that users scan with their mobile device, without an app. NFC chips have been around for a decade, and if you haven't used them before, chances are you've scanned them for payments during the pandemic. You probably know NFC tags as "contactless technology". NFC tags are now, more than ever, a point of daily engagement.
A QR code is a link that users scan with their mobile device with the camera app. QR codes have been around for over 20 years, and if you haven't used them before, chances are you've scanned one for contactless restaurant menus during the pandemic. QR codes are now, more than ever, a point of daily engagement.
Be there when needed, without being intrusive.
When customers get your product, they want to reorder or buy accessories. If they use it, they would like to review it or give feedback. It is also the time when they are most likely to make a recommendation. Make all these activities easy for your customers by adding a scannable QR code or NFC tag to your product.
But don't stop there. This touchpoint can also be multifunctional to provide the greatest benefit to consumers. NFC tags or QR codes are links to store, share, review and support your product, including repurchasing the same product, purchasing additional accessories, manuals, instructional videos, answers to frequently asked questions, etc. It can be associated with multiple options, such as. Questions etc. We explain in this article how to create QR codes with multiple links. This is also valid for NFC tags
By offering a QR code or NFC tag as the go-to touchpoint for your customers when they want to engage, you'll get:
– more sales by facilitating the replenishment process
– greater customer satisfaction by providing in-demand product information and support
– more reviews and referrals by placing them wisely.
– a non-harassing information point of contact for your customer
A product that has already been awarded!
Ma Balise won the European cross-border e-commerce award last December. We earned this award because our products increase customer engagement throughout the post-purchase journey.
Measure engagement of NFC tags & QR codes, message personalization
You will get to know your customers better. You can find out directly from your customers what they like and want. Collect email signups, run surveys, offer deals, test promotions, and get data on the content they interact with. The Ma Balise Nearby platform allows you to follow the statistics of your NFC tags & your QR codes.
Static or dynamic NFC and QR link
A static link is a link that is frozen, your NFC tag or your QR code always point to the same place.
A dynamic link is a link that can be modified as many times as you want. Your NFC tag or QR code links to the pages you've chosen. You can change the destination of your tags or dynamic QRs without having to either reprint new QR codes or have to reprogram new NFC tags.
This is very useful when you want to change the message after your product has been sent based on market changes or customer needs.
Connect your packaging with a QR code or NFC tag
How to generate a QR code and link it to the right content? Create your content with one of the canvases offered by our Ma Balise Nearby platform. Each content is automatically linked to a free unique QR code that you can print on your product packaging, receipts or delivery notes. With our Ma Balise Nearby platform, you can put all the content you want to provide to your client in one place. Resources such as links to customer support, reviews and references, product manuals and how-to videos can all be added using our platform. You can test our platform for free for 15 days to familiarize yourself with its many advantages. No payment method or credit card is required for the free trial.
An account on the Nearby platform starts at €29.9 per month. Sign up now and start interacting with customers right from your product packaging.