Discover Ma Balise's QR codes at the SITEM exhibition in Paris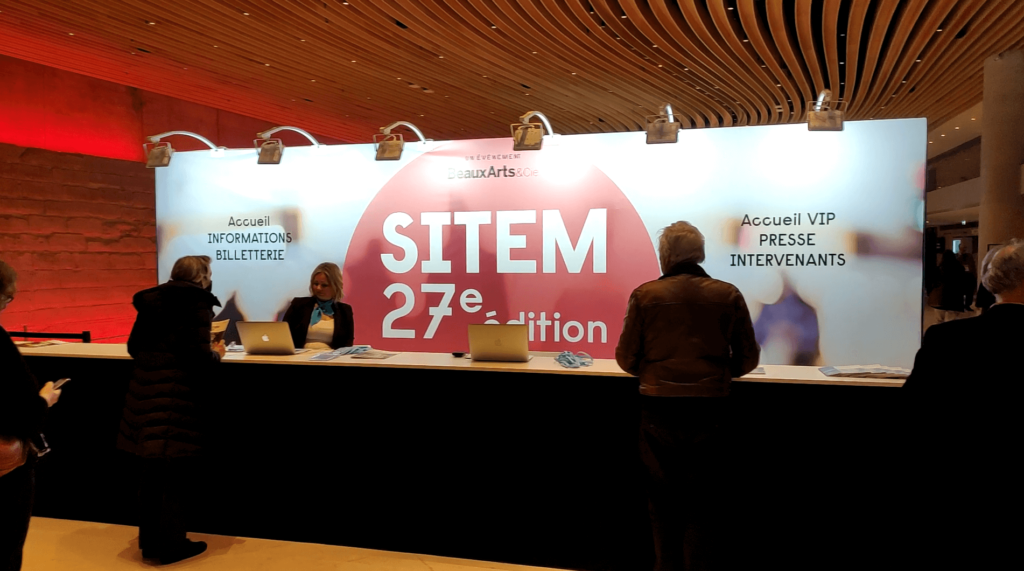 The International Exhibition of Museums, Places of Culture and Tourism (SITEM) is a key annual event for professionals in the museum sector. The 27th edition was held from March 28 to 30 at the Carrousel du Louvre in Paris. Among the exhibitors present, the Ma Balise team was proud to be part of it.
We are pleased to inform you that we have installed posters to facilitate the consultation of the program of conferences and workshops during the show. These posters are equipped with NFC tags and QR codes, offering a convenient and quick solution for visitors. It allows access to information about the events during the three days of the show.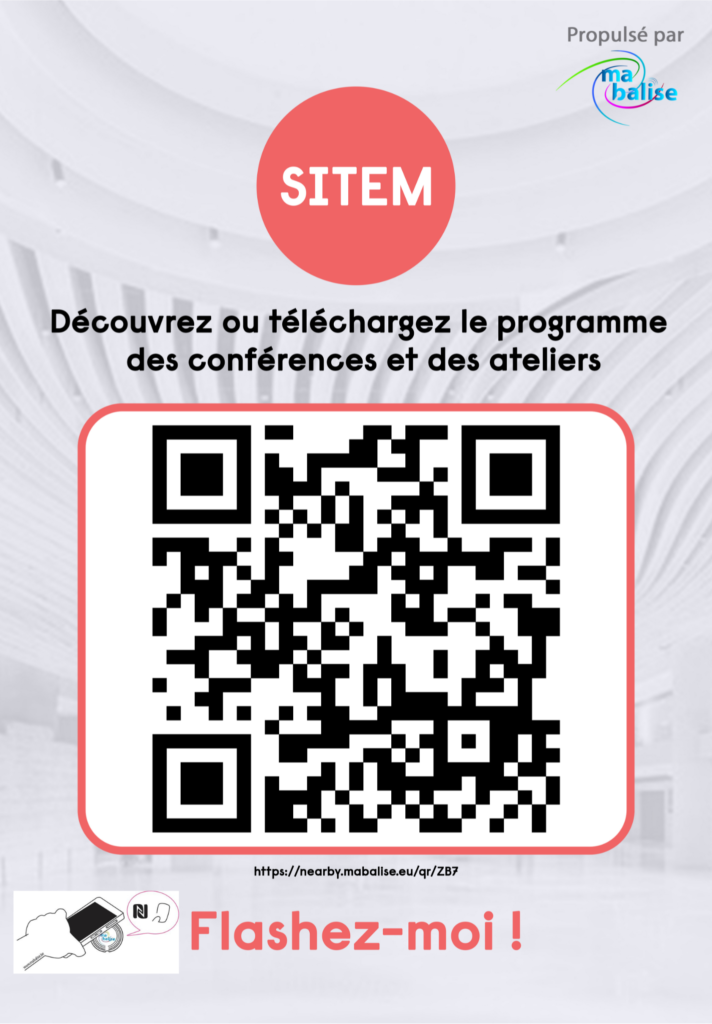 How does it work?

It's very simple! By simply touching the NFC tags on the posters with their smartphone or by flashing the QR codes, visitors are automatically directed to the corresponding program page. Each day, the tags and QR codes are updated to the day's pages, so visitors are directed to the current day's program.
And that's not all!
In addition, if the visitors wished, they could download the program in PDF on their mobile and also access the program of the other days.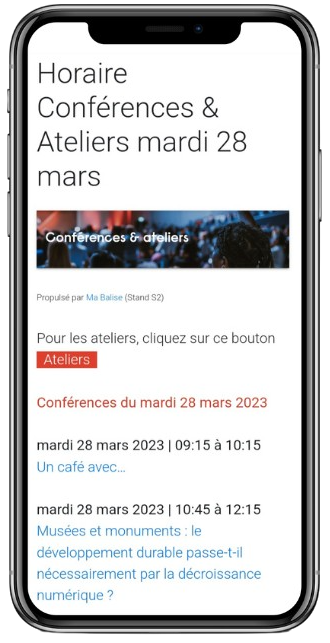 This solution saves a considerable amount of time because it is no longer necessary to search for information in brochures or flyers. Everything is now accessible from their smartphones. Visitors were able to fully enjoy their visit to the show.

In addition to the benefits for visitors, our solution has brought many benefits to SITEM organizers. They can watch visitor interactions in real time and make changes to the program without having to reprint flyers, which is a huge plus in terms of flexibility and speed of information updates.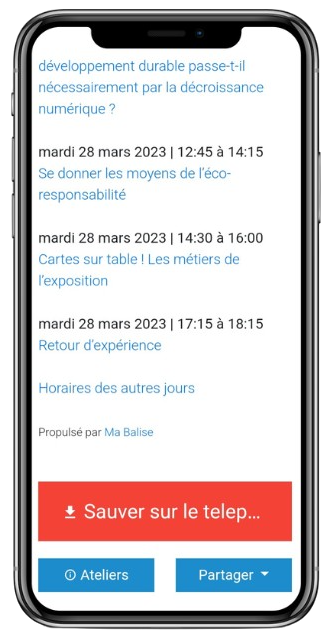 Ma Balise is also present to accompany you for events (festivals, fairs, shows, …).
You have an idea? A project ? The whole team is available to answer your requests.
Do not hesitate to contact us.